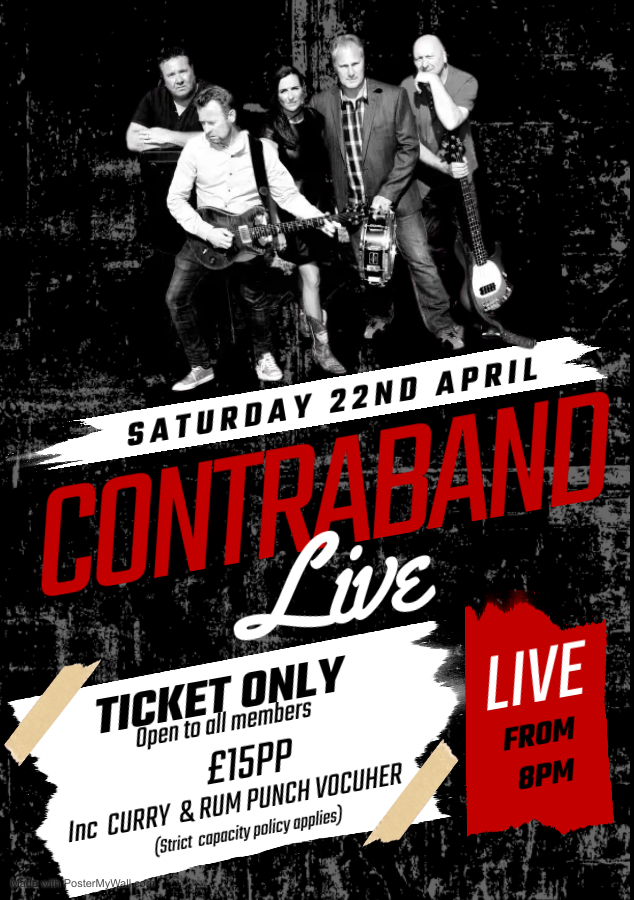 Fitting Out Party
*** FITTING OUT PARTY ***
Saturday 22nd April
This year we hope to start the season off with a bang!  In place of a 'Fitting Out Supper', the Yacht Club will be hosting a 'Fitting Out Party' after the first shake down race.  
Contraband are booked to play upstairs.  
Tickets are £15 per head which include a glass of rum punch and a bowl of curry.  
Food will be served downstairs.  
Obviously the club will open to everyone so feel free to come along for just a drink downstairs without a ticket and enjoy the atmosphere.  
Start time 7pm.  Food served from 7.30pm.
There will be a sign up sheet in the bar from Friday.