Round the Island 2019 .
ENTRY NOW OPEN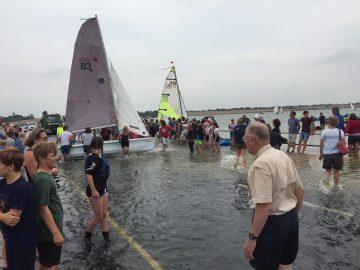 Round Mersea Island Race 2019 will be the 50th running of the event. This year we welcome once again entries from Windsurfer Raceboards, Rowing boats (Gigs/Skiffs),dinghies and catamarans.
Entry is OPEN forms are available from the West Mersea Yacht Club or the website on   Afloat section
The Notice of Race is available on line at  together with entry forms.
Fee £20 per vessel, see entry form for details
For safety reasons the maximum number of boats we can safely accommodate irrespective of type is 150, so enter early.
The Sailing instructions are here RTI_SIs 2019_final