Ladies Regatta 2018
Sponsored by Claire Francis Hairzone
The ethos of this regatta is that it is an event for lady helms who are members of West Mersea Yacht Club or Dabchicks Sailing Club.  We are pleased once again to welcome the sponsorship of Claire Francis Hairzone one of our local businesses.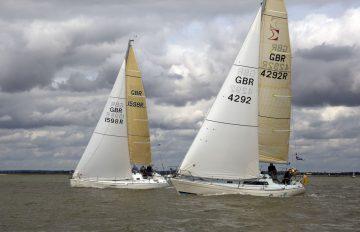 The schedule of racing being as such that Lady helms can participate in a Cruiser race in the morning followed by racing in an MFOB or a dinghy in the afternoon.  It is also possible to participate in a single part of the event. The most important criteria being that from the warning signal to the finish the boat is helmed by the lady, although male crews are allowed.
You can sign on to the event through the sailing events page and book for supper on the social page.