Cruiser Racing Programme (Survey)
It is the time of year where the sailing committee need to prepare the programme for 2019. Like many other clubs we have seen a significant decline in cruiser racing over the summer weekends from West Mersea, whilst there appears to be many boats on the moorings who may like to race.  In the past we have endeavoured to translate the requests of the cruiser racing forum into a programme which is appreciated by the members of both WMYC and DSC.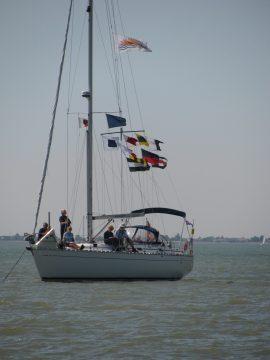 It appears in this we are not succeeding, as the numbers racing continue to decline.  To help us improve we wish to gain additional information from you through a survey.
Below you will find a link, and by clicking this you will go straight to the survey itself.  There are 12 questions.  If you wish to remain anonymous you can, just do not complete the name box or anything which may identify you.  The results will be collected by the sailing committee and the intention will be to do this on 30th October, this will give us time to adjust the draft programme (currently under preparation) which will be presented to the forum on 4th November for comment and further edit. From that we hope to make a programme which leads to an increase in racing participation.
The link is;
https://goo.gl/forms/NH9BPdwUalCppjww2
Thank you
Sailing Committee